LOUISA - Pie is one of those pleasures of life that should be celebrated whenever possible.
Today is one of those opportunities:
OK, so this is a day about mathematics and pi, the symbol used to represent the ratio of the circumference of a circle to its diameter, which is approximately 3.14, and today is 3/14. Get it?
I just now read on www.piday.org that pi has been calculated to more than 1 trillion digits beyond its decimal point. There also is talk of irrational and transcendental numbers. I have no idea what any of that means.
But then, I've always been better with coconut crème than transcendental numbers. And don't even get me started on sines and cosines.
Pies usually tend to be round, so there must be a circumference in there somewhere. I'll go with it.
Photographer Bob Brown and I, always on the lookout for pie when we're on the road, celebrated early when we visited Floozies Pie Shop, a storefront on Main Street in downtown Louisa, on our way to another assignment a few weeks ago.
With a name like Floozies, it had to be good.
"Who's Floozie?" I asked when I stepped up to the counter.
"We're all Floozies around here," a voice came from the back.
Earlier diners had thinned out the selection by the time we arrived that Friday afternoon — i.e., no coconut crème in the display case — but we each settled on a piece of sour cherry pie. With a dollop of whipped cream on the side. And a mug of hot coffee.
(Be aware, though, Floozies is closed on Sundays, Mondays and Tuesdays.)
Co-owner Jade Lourenco came out to chat with us about Floozies, including the origin of the name.
"We were thinking of calling it the Sunny South Pie Shop, but we kind of thought there's a 'Sunny South Something' everywhere. We were talking about temptations and all these kinds of ideas and someone said, 'Hey, what about 'Floozies'? Everybody likes a floozy.'
"We decided it was a name people would remember, and they do."
She and co-owner Debbie Wollett have been in the pie business for five years next door to Obrigado, a highly regarded restaurant they've operated for a decade. How did they come to make pies?
"Not a very glamorous story," Lourenco said. "We were trying to buy the building and rent this space and just couldn't get a (tenant) that was suitable to be next to a restaurant."
A pie shop was the answer.
"It took off much faster than we thought it would," she said. Adding breakfast only fueled the success.
Lourenco said she focuses more on Obrigado, while Wollett is the primary piemaker.
We like people who make pies. Could we meet her? Sure, Lourenco said, she's in the back, "knee-deep in pie dough."
Lourenco led us into the kitchen — "where the magic happens," she said in the dry way only someone in the restaurant business could say it — and there we found Wollett immersed in dough and flour as she readied several mixed-berry pies for the oven.
I asked how many pies she makes each day. It depends, she said.
"I've made up to 25 in a day," Wollett said.
"She's not really fun to be around on those days," Lourenco said.
Lourenco and Wollett have been working together for 18 years. They met at Tanyard Country Club, where Lourenco was executive chef and Wollett was sous chef.
In eight years, they had one argument. When Lourenco left to open her own restaurant — "I always said, 'I'm not stupid enough to open my own restaurant,'" Lourenco says, "but apparently I really am" — Wollett told her, "If you're leaving, I'm leaving, too."
"We've had one more argument since then," Lourenco said. "It's unbelievable."
Said Wollett: "She's half-full; I'm half-empty."
Funny thing about their current division of labor: Lourenco always was the dessert maker earlier in their partnership, but it turned out Wollett "really has a knack for pies," Lourenco said.
At the outset, it took them several months to develop a pie crust they liked, working through all sorts of basic recipes and variations to come up with a winner. Now, the crust — and everything else — is homemade.
"The only thing we don't make," Wollett said, "is the pie pan."
"That's a good line!" Lourenco said.
They have plans to transform a back room, currently used for storage, into a kitchen dedicated only to pies. Wollett's dream is to expand the business to include a pie truck, delivering happiness across the land.
Until then, those who enjoy driving on country roads and visiting small towns — which, in the case of Floozies, includes a considerable number of diners from Short Pump, Glen Allen and the north side of Richmond in general — can make their way to Louisa.
"Everybody," Lourenco said, "loves pie."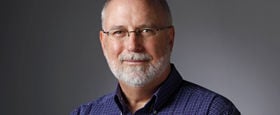 Read more features from Times-Dispatch columnist Bill Lohmann about people and places from every corner of Virginia.