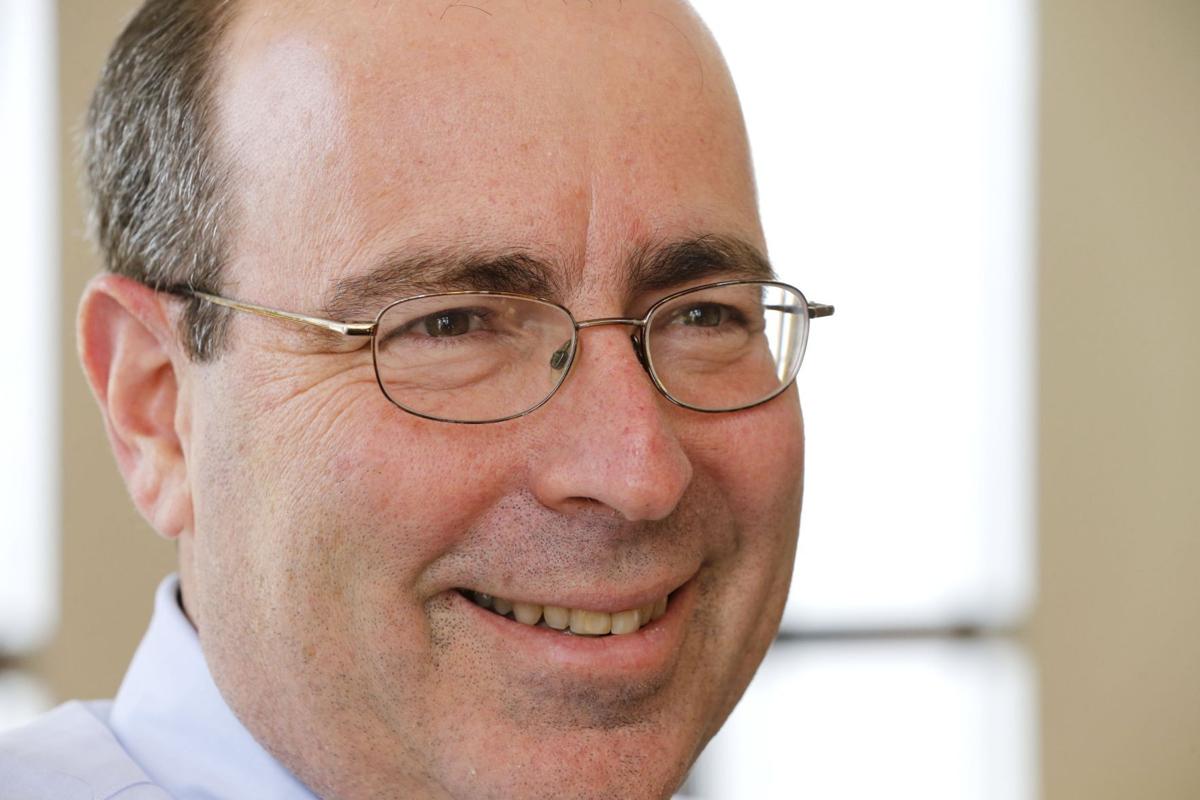 The COVID-19 pandemic's impact on the job market seems likely to have long-lasting effects on the U.S. economy, the president of the Federal Reserve Bank of Richmond said Thursday.
"We have been living for decades in a world of excess workers, driven by the baby boom, improved health, women in the workforce, immigration and offshoring," Thomas I. Barkin said in a speech given online to members of the Virginia Bankers Association.
"These kept wages and benefits and effectively cost-driven inflation down," said Barkin, who became president and CEO of the Federal Reserve Bank of Richmond in January 2018.
In 2021, however, as COVID-19 vaccines were introduced but workers continued to stay out of the workforce even as the pandemic seemed to recede, "the tables turned," Barkin said.
"Labor is now painfully short," he said. "Participation in the workforce has stayed remarkably stagnant since the spring, at about 1.5 percentage points below the pre-pandemic levels."
Almost 4 million fewer people nationwide are working now compared with before the pandemic. Fewer retirees are returning to work, and more parents are staying out of the job market, he said.
"As a result, we see more employers raising wages, improving working conditions, broadening their searches and becoming more flexible," said Barkin, who was a voting member in 2021 of the Federal Reserve Bank's Federal Open Market Committee, or FOMC.
While the economy has seen a major recovery overall since early 2020, labor shortages are just one factor affecting the economy now.
Other factors include supply chain disruptions caused by the pandemic and an economy that before the pandemic "was probably too lean for its own good," Barkin said.
"COVID exposed globalization and international supply chain models," Barkin said.
"Prior to the pandemic, productivity meant lean operations, global supply chains, just-in-time inventories and inflexible labor models," he said. "COVID exposed these strategies. As demand ebbed and then spiked, manufacturers lost control."
While the pandemic led to a severe downturn in employment in early 2020, the economy rebounded swiftly and is now in a 20-month recovery, especially after vaccines for COVID-19 were introduced early in 2021, Barkin said.
Consumer spending has fully recovered but concerns about the risk of COVID continue to affect the labor force and the ability of businesses to meet demand.
"Demand, especially for goods, remains healthy but uncertainty around health and childcare and in-person schooling is suppressing labor force participation," Barkin said.
"Outbreaks internationally disrupt global supply chains, and of course China remains a real risk there," Barkin said. "COVID has now largely become a supply-side and inflationary challenge. We saw air travel over the holidays. Passengers still want to fly, but we just could not find enough air crews."
Government stimulus spending and to support businesses and workers helped keep demand strong, Barkin said.
"That money fueled the strong recovery," he said, adding that national gross domestic product is now 1.4% higher than it was in the fourth quarter of 2019.
"But these actions had consequences," he said, putting strains on supply chains and adding to the national debt.
Even with all those challenges, businesses are reporting record profits and strong balance sheets, Barkin said. States are seeing sizable surpluses in revenue, all of which will sustain demand for quite some time.
Barkin predicted that in 2022, supply chains will eventually catch up with demand, but labor will remain in short supply.
He said providing forecasts about the Federal Reserve's action on interest rates is "hard" and depends a lot on how rising prices affect the economy, but the Fed is moving now towards "normalizing" rates from the historic lows.
"With the labor market tight and inflation elevated, we have started the process of normalization," Barkin said. "We started tapering asset purchases in November and then accelerated that process at our last meeting in December. At current pace, we will be done in mid-March. At that time, we will be free to begin normalizing rates, should circumstances support that."