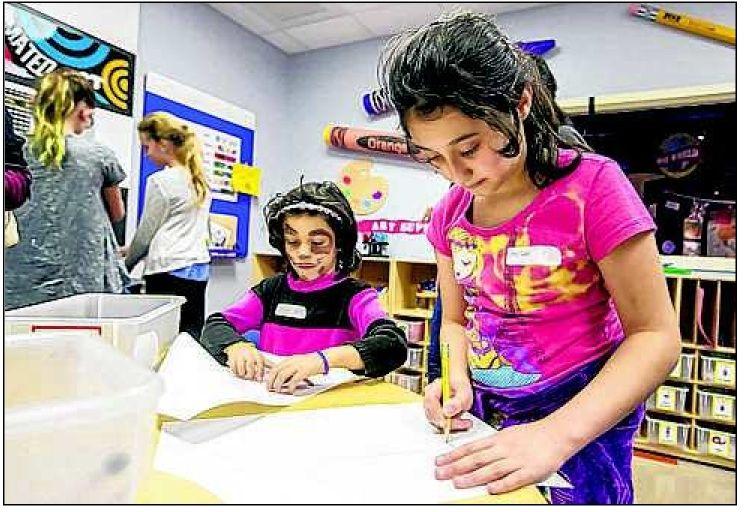 HARRISONBURG — For about a month, a new group, Rocktown Rallies for Refugees, has generated grass-roots support for refugees coming into the Shenandoah Valley.
Now, a Rockingham County student is furthering its mission with collections at his schools.
Witt Scafidi, 12, a Monte video Middle School seventh-grader, is keeping up with the Syrian migrant crisis in his social studies class. Once he learned about the 71 refugees found dead in a truck in Austria over the summer, he wanted to do more than read news articles.
The Penn Laird resident knew refugees from around the world came to Harrisonburg and the county, so he brainstormed ways to "make the transition to this country a little easier."
He settled on a clothing drive, specifically cold-weather apparel for children and teenagers.
"I know it's not going to impact everyone, but even if I could help some people's lives, that would be good," he said.
Over a week, MMS and Cub Run Elementary School, Witt's alma mater, collected toiletries and over 100 coats, pairs of jeans and shoes. Witt's mother, Michelle Scafidi, said they intentionally asked for gently used clothing that "looked American" to help refugee children fit into their new surroundings.
During the process, Scafidi said they sought advice from her friend Diar Kaussler, a founding member of Rocktown Rallies. The group started about a month ago in the living room of Alysia Cockrell Davis and Mike Davis, with help from Diar and husband Bernie Kaussler, John and Melinda Hulsey, Kate Trotta, Kristen Fulton-Wright and Lili Peaslee.
Bernie Kaussler, a political science professor at James Madison University, said the group decided to come together shortly after the image of Syrian toddler Alan Kurdi's body washed ashore in Turkey and made international headlines in September.
Kaussler clarified that Rocktown Rallies is interested in helping all refugees in the valley, not just those fleeing the Syrian civil war.
"This is truly a grassroots, leaderless organization," he said. "We initially felt helpless thinking there's not much we can do."
They decided on a twofold plan. Rocktown Rallies collects monetary donations for Save The Children, an international organization that is helping Syrian children and refugees.
For local new comers, Rocktown Rallies gathered over $2,500 in gift cards, books and toiletries and got the Explore More Discovery Museum to donate toys, which the museum received from an anonymous donor.
On Oct. 16, the collections were presented at a "welcome to America" party at the museum for about 60 refugees who arrived in the valley between August and Oct. 1. The arrivals enjoyed American and Middle Eastern cooking, as well as an a cappella performances by JMU students.
Jim Hershberger, program coordinator for the Harrisonburg Refugee Resettlement office, said the refugees at the party mostly came from Iraq and parts of Africa. They included some families; about 30 percent of Church World Services' recent arrivals are younger than 18.